Sponsor

Bavarian Ministry of Economic Affairs, Energy and Technology (Bayerisches Staatsministerium für Wirtschaft, Landesentwicklung und Energie)
Project partners

Audi stands for sporty vehicles, high build quality and progressive design – for "Vorsprung durch Technik." Founded in 1899 as Horch & Cie. Motorwagen-Werke by August Horch, today the company is among the world's leading producers of premium cars. The company's innovation capability is one reason behind its success. Audi has always had a tradition of making automotive history: from quattro permanent all-wheel drive, through lightweight construction based on the aluminum Audi Space Frame, to present-day models capable of automated driving. The first all-electric series-production Audi e-tron has been officially in production at Audi Brussels since September 2018 – on the world's first carbon-neutral volume automotive production line in the premium segment. Audi plans to offer more than 20 all-electric models by 2025 and aims to push ahead with a significant expansion of the PHEV portfolio. The Audi e‐tron Charging Service provides convenient access to over 200,000 charging points in 26 EU countries. Audi believes sustainable action starts with the procurement process and extends right up to the recycling of the vehicle. The company is active in more than 100 markets worldwide and is growing continuously. AUDI AG delivered around 1,692,773 new Audi brand cars to customers during 2020. The company currently employs about 87,000 people worldwide, of which over 60,000 are employed at the German sites in Ingolstadt and Neckarsulm.

Intelligent machines, e.g. autonomous vehicles and smart infrastructures, need to reliably perceive their environment. The most reliable sensors for this task are LiDAR sensors which measure direct distance information in 3D. So far, these sensors have been technologically complex, large and expensive.
Blickfeld was founded with the goal to build a high performant and mass producible LiDAR sensor. The company achieved this by reinventing one of the core components of the 3D sensors as well as rethinking the setup of the device. The result is a performant, small and reliable LiDAR sensor, that, in combination with Blickfeld's perception software, enables countless mobility, smart city, industrial and security applications.
The Autonomous Mobility and Safety business area develops, produces and integrates active and passive safety technologies and controls vehicle dynamics. The product portfolio ranges from electronic and hydraulic brake and chassis control systems to sensors, advanced driver assistance systems, airbag electronics and sensorics as well as electronic air suspension systems all the way to windscreen washer systems and headlight cleaning nozzles. The focus lies on a high level of systems expertise and the interconnectivity of individual components. In this way, products and system functions are created along the SensePlanAct chain of effects. These make driving safer and easier and pave the way for autonomous mobility.

The Fraunhofer Institute for Transportation and Infrastructure Systems IVI employs over 100 researchers in four departments. Its transport-related research work ranges from the field of vehicle and propulsion systems to intelligent transport systems, and it also covers the areas of disposition, logistics and digital business processes. The Fraunhofer Application Center »Connected Mobility and Infrastructure« at the Technische Hochschule Ingolstadt (THI) focuses on current and future topics of automated and cooperative driving. By means of wayside protection systems and a high-performance car-2-infrastructure communication, safety risks of partially and fully automated traffic flows should be reduced and overall traffic become more efficient.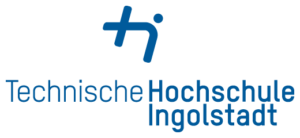 The Technische Hochschule Ingolstadt (THI) is a German public research-oriented university of applied sciences located in Ingolstadt. Founded in 1994, it currently has around 6,000 students in five faculties and offers more than 60 courses of study. Its research budget consists of about 20 million euros per year. The central focus of research and teaching are in technology and business. The main campus is located in the center of Ingolstadt. The second campus is located in Neuburg an der Donau.