Communication provides a structured information exchange among vehicles, the roadside infrastructure and the mission control system. It includes both, wireless and wired communication technologies. Requirements on the data transport are high rates, low latency and high reliability. In IN2Lab, the communication has two main roles: First, it supports functions for connected and automated driving, for example hazard warnings. Second, it enables monitoring functions by data transfer from the roadside infrastructure to the mission control system.
Vehicle-to-X Communication
Vehicle-to-X communication realizes wireless vehicle-to-vehicle and vehicle-to-infrastructure communication based on Cellular-V2X operating in the 5.9 GHz frequency band allocated for safety and traffic efficiency applications. Vehicles and Roadside Units are equipped with communication units and execute a communication protocol stack for access, ad hoc networking & transport and facilities. The protocols rely on standards defined in ETSI C-ITS.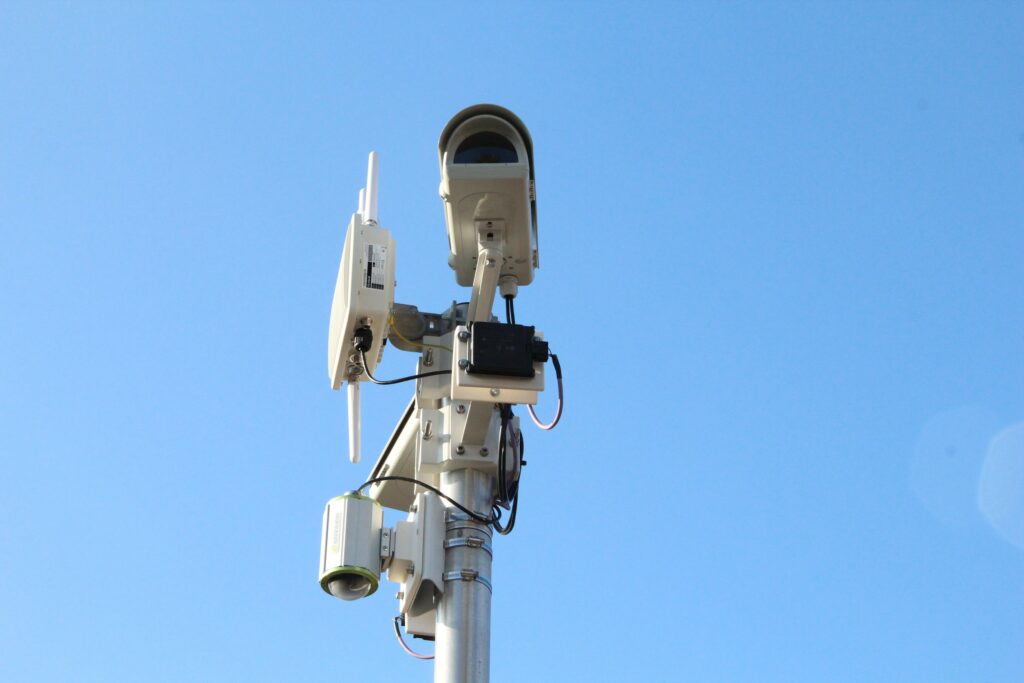 Infrastructure Communication
The data exchange between roadside units and the mission control system relies on Internet protocols (IP) over optical fiber providing very high data rates at Gigabit per second speed. On top of IP, the Sensoris data exchange format is applied. Sensoris has originally been developed for vehicle-to-cloud communication. In IN2Lab, the data format is extended to carry aggregated sensor data from roadside units to the mission control system.
Exchange of Sensor Data
Compared to the exchange of aggregated Vehicle-to-X messages for Cooperative Awareness or Decentralized Environmental Notification, the exchange of massive sensor data puts high demands on the communication system. IN2Lab considers a hybrid approach: 1) transmission of raw sensor data at critical locations or situations for highly accurate information in the infrastructure network, and 2) transmission of messages with object lists that carry of detected and classified objects generated by the sensor system. The latter approach for the object list transmission utilizes and extends the message formats Collective Perception defined in ETSI C-ITS and the Sensoris specifications. The IN2Lab project carries out research on optimizing key performance indicators for the sensor data exchange.